Sixth European Botanic Garden Congress, 2012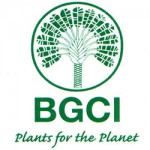 EUROGARD VI
May 28th – June02, 2012.Chios Island, Greece
The official site of the congress:
http://www.eurogardvi.gr/root.en.aspx
This congress is part of a series of European Botanic Gardens Congresses or EuroGards which aim to strengthen the capacity and collaboration among European botanic gardens as well as deepen their role in the society at large. EuroGard is organised every three years by the European Botanic Gardens Consortium and the hosting institution with support from Botanic Gardens Conservation International.
Comments are currently closed.
One Response to "Sixth European Botanic Garden Congress, 2012"